Faneerin Rannan Business Park
Faneerin kiinteistöt Oy is located in the traditional Tommola industrial area, on konnivesi beach in the immediate vicinity of the centre of Heinola.
Plywood production has become history, but skis, gym equipment, supplements, construction solutions are manufactured in the area, there are warehouses, band spaces, living quarters, etc.
There are more than 20 companies operating in the area: Faneerin Kiinteistöt Oy, Eltel Network Oy, Peltonen Ski, YMCA Training Center, Reissueväes, Etelä-Suomen lattiapinnoite, Kuntokeskus CrossGym, Vital Nature Oy, Gym Productions Oy, Pelkkakivi, Heinolan Hierontapiste, Cherry Emilie, Heinolan Huoltopalvelut/Torppa, Pronor Control, Nordic Deco Oy, Koski-Tukki, Heinolan kaupunki, NP-Forest, Urakointi E. Piiroinen, From-X pianot, Aprowin, Normark Suomi Oy and other companies. companies.
The Faneerin Ranta Business Park area has been built so that customers' electricity and heating costs are as low as possible. District heat is produced cost-effectively at a biofuel-fired thermal power plant located in the area. The business park owns the electricity network in its area and sells used electricity to its customers. The area has a 20 kV power line and there is 2 MW transformers for 380 V operating voltage. As a large buyer, Faneerin Business Park is able to sell electricity at a clearly lower price than the surrounding area. It is particularly advantageous for a company that uses a lot of energy to locate in the Faneerin Rannan Business Park.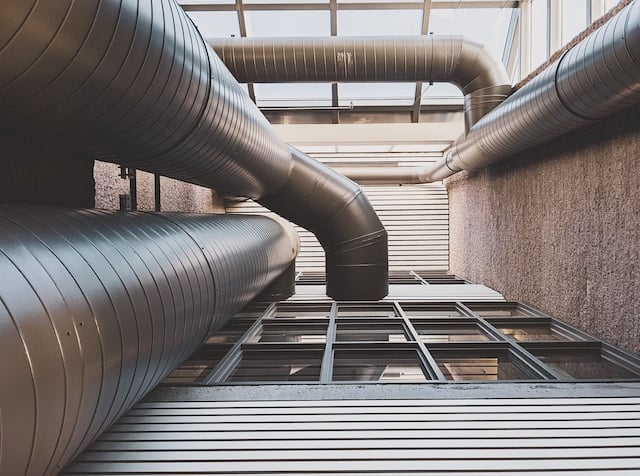 Business and local services
In faneer's Ranta business area, electricity is available for industrial operations. The area is connected to the city's water and sewerage system. The faneer beach business area is fenced off and there is security in the area. The management of public areas is managed by regional maintenance.
In the business area you will also find a high-quality gym! CrossGym Fitness Centre is a versatile hall with over 1000m². Read more here.
A shop, restaurant, lunch restaurant and hostel are located in the immediate vicinity of the area. Heinola city centre services are about 1.5 kilometers away
Business area infrastructure
Total halls and buildings 23000 floors m2
Halls A–F 15,000 m², n. 150 m x 100 m built 1969–1988
5-hole hall, height 4–7 m
Autohalli 574m2, Kuorimo 300m2 (as heating plant), Hakkimo 150m2, power plant, dispatch centre, forklift hall and office building 1300m2 (ex. health centre for housing and accommodation)
Heating: Solid fuel wood chip boiler, hydrociled heating 100°c . Offices for electric heating.
Electricity 20 kv/380 years, 4 MW
Fenced and guarded
Yards asphalted, log field n. 1,5 ha drained
Soil surveys carried out in the 21st century